Founded in 1986, Tri-Fixx commenced business in Mount Waverley, Victoria, marketing and distributing self drilling screws and construction fasteners. In 1988 Tri-Fixx moved to Notting Hill where head office continues to operate today.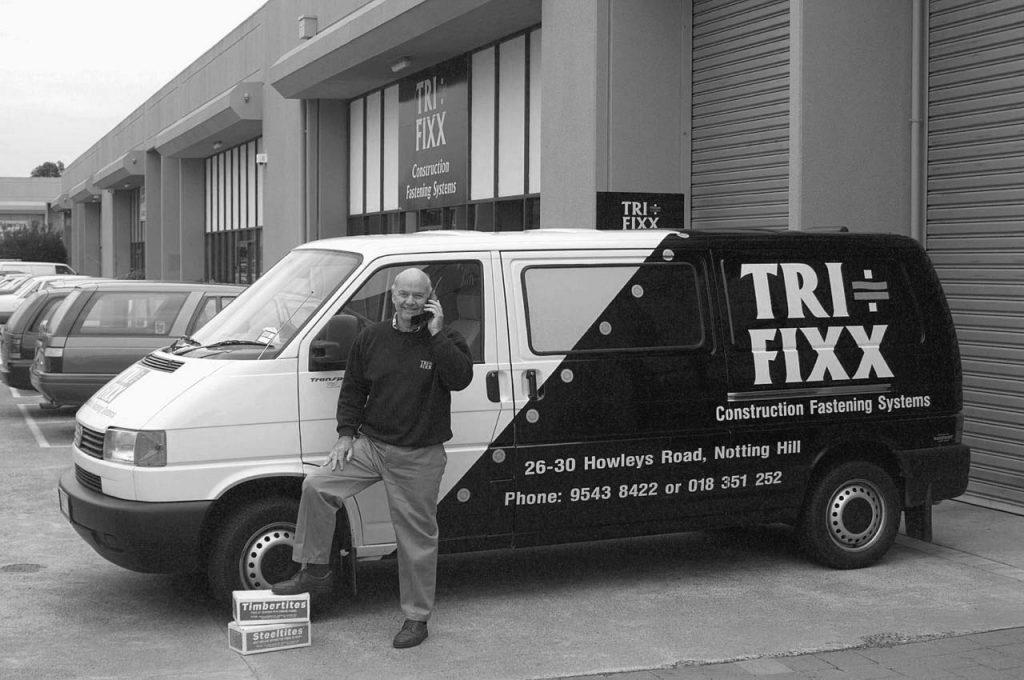 In 2000, Tri-Fixx opened a branch in Sydney and in 2012 a warehouse and distribution centre in Lara, Geelong. During this time, Tri-Fixx has expanded considerably and has committed to supplying quality fastening systems recognised through a promise of outstanding customer service and product value.
Tri-Fixx offers the broadest range of fastening products for fixing to timber, steel and masonry, including:
Self Drilling Screws
Rivets
Mechanical & Chemical Anchors
Powder & Gas Actuated Fasteners
Silicones, Sealants, Tapes & Adhesives
Bolts, Nuts & Washers
Drill Bits & Abrasives
Pipe Flashings
Hardware & PPE
With almost 35 years of experience servicing and supplying fasteners to the Australian construction and industrial markets, Tri-Fixx has formed an industry leading reputation and commitment to Fasteners On Site On Time. From the demands of high moving production lines to CBD high rise construction sites, Tri-Fixx is your fastener solution.